There are a variety of fonts available around the world depending on the style preferred by designers. Whether the fonts are free or paid version, they choose according to the suitability and the purpose of the fonts used. But we understand that it's not easy for you to find your favourite "cool" fonts. So today, Hellosticker would like to introduce 5 Thai fonts that can help promote your business in a way that is more engaging than ever! These fonts will not disappoint you!
First of all, we have to warn you that there are free and paid versions of fonts. So everyone! Before you decide to download any fonts that we will suggest, please make sure to take a look at this important part. By the end of this article, we promise that you will find your favorite font and definitely will be ready to download it!
1.ฟอนต์แซลมอน (UID SALMON 2019)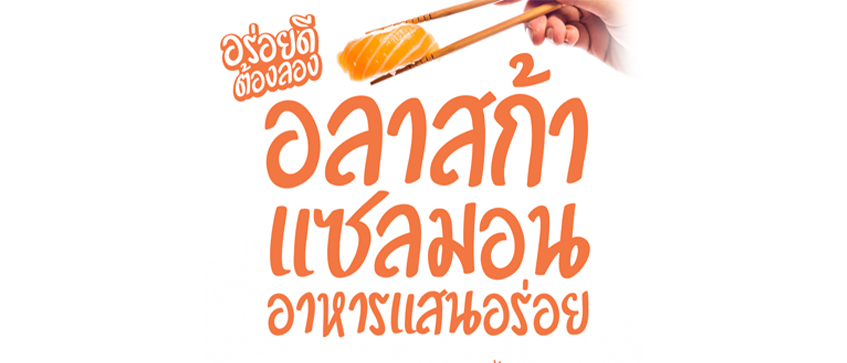 Salmon font designed by UID FONT. This font has a casual and friendly look which is perfect and suitable to use for fun marketing, doesn't matter any kind of business you are in. Other than that, It can also be used on stickers that you want to print out since it has a very informal and fun look.
2.พริ้นท์เอเบิ้ลฟอร์ยู (PrintAble4U)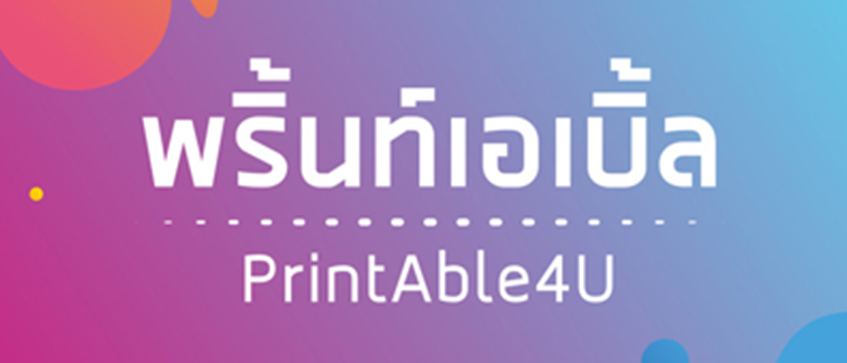 Professional but casual, designed by Fontcraft, suitable for cutting-edge designs such as tech business. This font gives a feeling of stability which makes it easy to get people to trust your professional character. This is an easy way to create a trustworthy image for the company.
3. โอซาก้า-ไทย™ (Osaka-Thai™)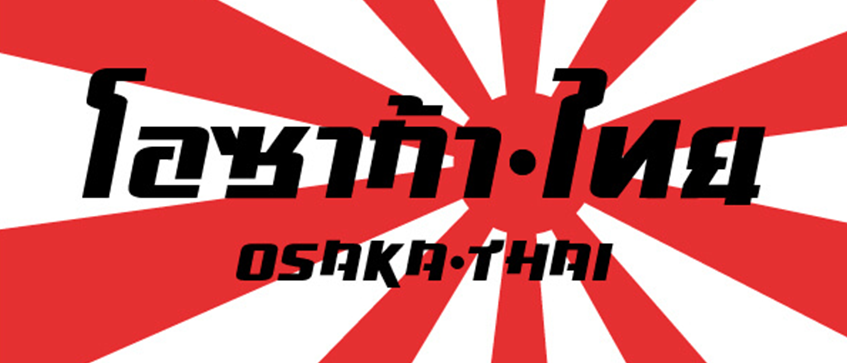 Font Osaka is a Japanese style font. It is perfect to use for announcing exciting new campaigns! This font designed by CM TWENTY-EIGHT can be downloaded here!
4.ซุปเปอร์สเปซ (Superspace)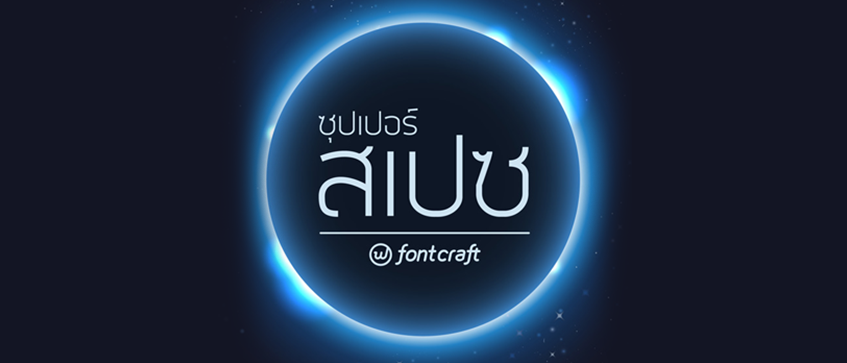 Superspace font, designed by Fontcraft. It is a modern, redesigned font. Choose to install both *.otf and *.ttf files. This modern design is easy-to-read and suitable to use for printing on a variety of printed files such as stickers, flyers, posters, greeting or invitation cards, and other types of printed ad materials. If you like it, you can download the font here!
5.FC Ekaluck (เอฟซี เอกลักษณ์)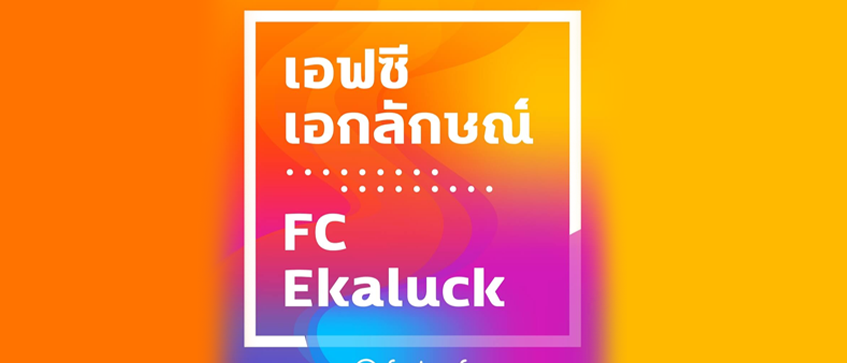 FONT FC Ekaluck (FC Identity) Fontcraft's design features a chic site that conveys Thainess and focuses on creating memorable lines with distinctive lines, tails and striking features. It can be installed on both *.otf and *.ttf files. If you use it on stickers either for product labelling, product seals, for cars, or windows, it will make your customized stickers stand out. If you haven't used it yet, try it out with a sticker printing service, Hellosticker.
How to download fonts to Window 10 in just a few simple steps
If you already know what fonts you would like to use, let's talk about how to install these fonts to your computer.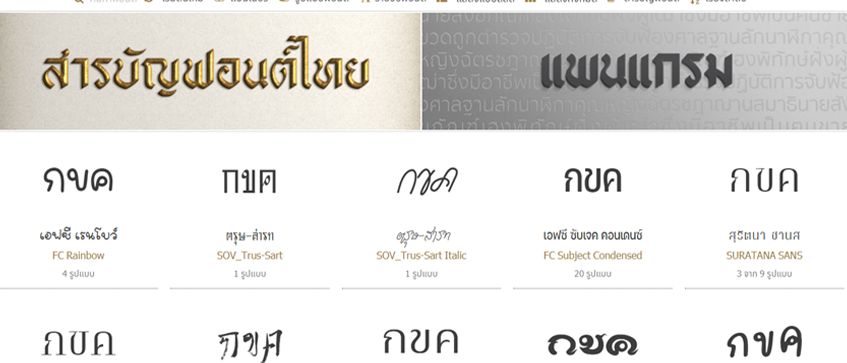 First step: Go to https://thaifaces.com/ and you will find a variety of Thai fonts. Now, if you plan to download it, the process is not as difficult as it seems.



Step Two: Select your favourite font, and it will take you to the automatic downloading page. Yes, it is that simple!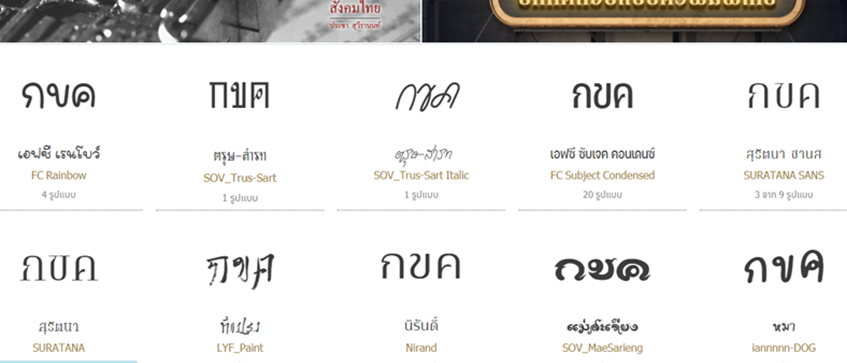 Step Three: Click on the download link and you will receive a zip file format. After that, follow these steps:
- Zip file >> right-click the file >> select Extract Here (or you can extract it into a pre-created folder).
- When you are done extracting >> click on the font file >> right click, select Install. The fonts that you just downloaded will be on your computer!
Conclusion
As promised, by the end of this article, you already know your favourite Thai fonts and now, you definitely know how to download these fonts to your computer. With these fonts, your marketing materials (online and offline) look more engaging and exciting! If you are ready to get your printed products look amazing, try out Hellosticker, a sticker printing service that will offer you many options of materials, sizes and shapes, you will not be disappointed!