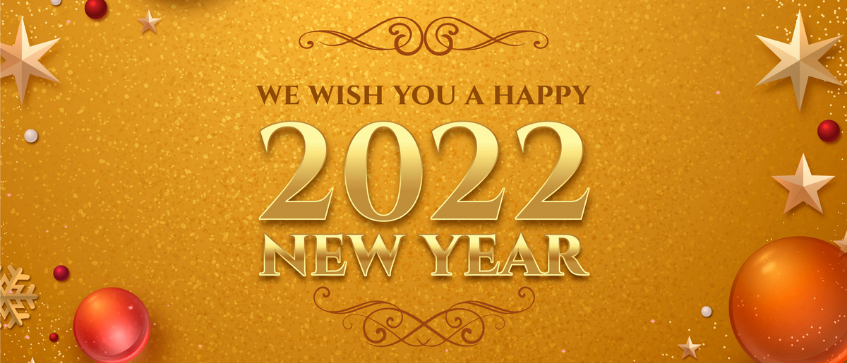 I hope you're ready to ring in the New Year with a new resolution and wishes! It's hard to think about resolutions when we are all so busy getting things done for Christmas. But take a break from your holiday hustle and put some thought into what you want out of this next year. You might even want to start planning that trip around the world that you've been dreaming about for years now.
The possibilities are endless when it comes to making your dreams come true in the New Year, but don't just let them stay as dreams. Turn them into goals by writing them down on paper. This way, they will be tangible and you can refer back to them often as a reminder of what you're working for.
Now that you have your resolutions in hand, it's time to start thinking about how you want to celebrate the New Year. Do you want to spend it with family and friends or do something more adventurous?
No matter what your plans are, there is always a perfect solution to send your best new year wishes.. Whether you choose a custom sticker, greeting & invitation cards, bookmarks, tags and posters adding that personal touch will show just how much thought you put into celebrating the New Year with loved ones. So don't wait any longer and get started on creating your very own personalized print item today.
Convey your new year wishes with greeting cards
The holidays are a time for family, friends and you. It's also a great opportunity to show your loved ones how much you care by sending them personalized greeting cards. Nothing says "I'm thinking about you" like a custom-designed greeting card, especially when it comes to your best wishes for the New Year.
Despite the rise of digital communication, print greeting cards remain popular because they're personal and tactile. Something about receiving a physical card in the mail makes people feel special. So don't forget to include all your loved ones in your New Year's wishes and resolution.
Spice up your journal with a bookmark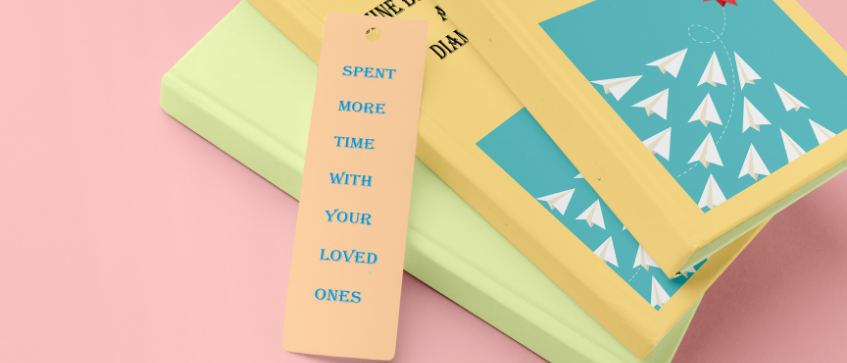 A journal is a great way to keep track of your progress throughout the year, and it can also serve as an inspirational place for you. Not only does this help with accountability but when life gets difficult or tough feelings come up, having something written in there helps remind yourself that even though things may not always be easy right now, adding an inspirational custom bookmark will be just enough to motivate you.
Make sure the bookmark is big enough that it won't fall out of your journal and choose a bookmark that is related to your resolution or goal. You don't want to lose your place halfway through writing your thoughts and they can also be used as decorations ornaments.
Connect with your loved ones with invitation cards
Invitation cards are not just for formal invitations. This can be used as an effective tool to reach out and communicate with your loved ones, colleagues, clients. If you are planning a formal event, then your card should be formal. Likewise, if you are hosting a casual party, your invitation should reflect that as well.
You can really make your guests feel special by using an invite with all the important information on it. For example, will they be dressing up? What kind of food is served at this party, is there a theme or special decoration planned too? These details should also go into detail in order for people who are not already aware of an event timely enough beforehand so that no one gets caught off guard when arriving
Don't forget to design your own invitation cards and be sure to pick a font that matches the look of what you're trying to achieve. Adding important information like date, time and location will help make them more personalized too. Adding in some embellishments like ribbon or a wax seal will really make your product stand out from the rest.
Practice Gratitude with print tags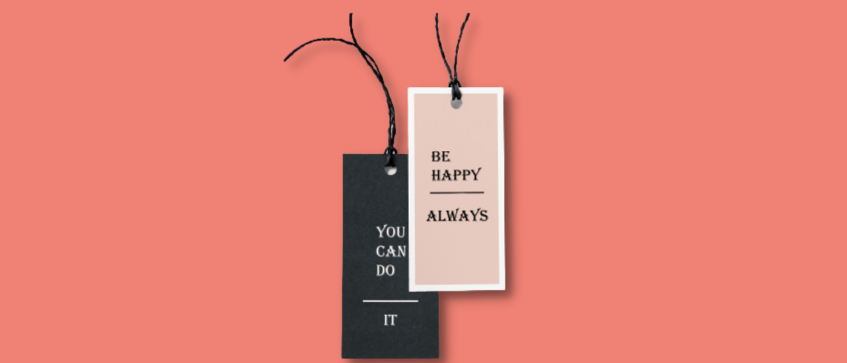 There are many different ways to practice gratitude, but one of the simplest is by using print tags. Print what you're grateful for on each tag, then hang them around your home or give them as gifts to friends and family. Not only will this help you focus on the good things in life, but it can also brighten up someone else's day.
The benefits of using print tags don't stop there though. They can also be used as a form of self-care. When you're feeling down, take a few minutes to read through your tags and reflect on all the good things that have happened in your life. This can help you shift your focus and start to feel better.
Printed custom tags also can be used in a variety of different ways, and they offer endless possibilities for creativity. You could attach them to balloons or gifts as well as have them placed around your home during celebrations such as New Year's Eve parties. Tags with messages written on them allow you an opportunity to send out love and positivity into the world without saying a word yourself.
Personal new year resolutions poster
The great thing about resolutions is that they can be tailored to fit your own individual needs and goals. You don't have to do what everyone else is doing or follow someone else's resolution list. There's no right or wrong way to make resolutions. As long as they make you happy and help you improve your life in some way, they are perfect.
A great way for people who want their New Year's resolutions focused on something specific is through personalized posters, which allow them not just one but many choices in what they wish for themselves.
Create your own personal space on the wall with this creative poster printing. Write down all that you are grateful for in life, and then paste it into an awesome design. The first thing you see when coming home after a long day at work or school should be posters of hopes, love and prayers. These are the things that will make your celebration last forever.
Conclusion
One of the best ways to maintain your New Year's resolutions and send a happy new year greeting is through personalized print items. It's hard to go wrong with sending someone you love some personalized greetings, including an inspirational bookmark or adding a customized message on their journal.
There are so many different ways we can practice gratitude in our lives; one way is by using tags that say "thankful" for things like gifts, books, friends and family members. We hope this blog post has inspired you to try something new during the upcoming holiday season! If you want help finding the perfect solution for your needs contacts us at Hellosticker.