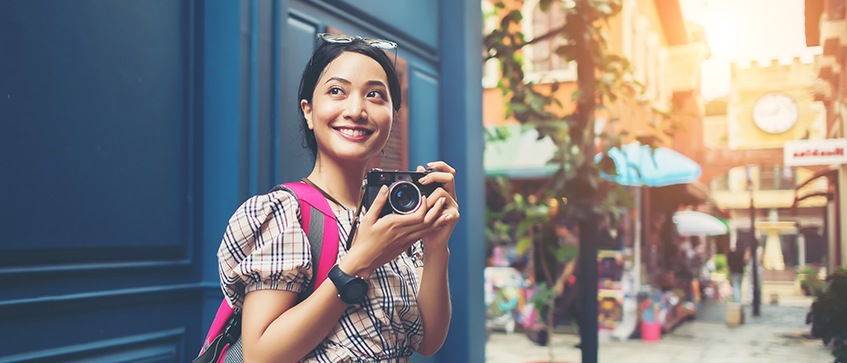 If you heard the news, the borders are slowly opening again to welcome visitors from surrounding countries. It's been months since the pandemic took hold and forced quarantine--and it seems like everyone has been waiting for this day. It's your first day back in business and you've already fielded a lot of curious phone calls from international customers. No, not everyone is dying to walk the same floors as the rest of us--it turns out that many visitors will be coming to take advantage of our cheaper goods and services during their period of limited currency exchange.
Don't let this opportunity pass you by; make sure your supply chain is up-to-date and your staff briefed on these crucial marketing changes:
Incorporate Multilingual Information
International tourists may be used to different customs, so consider making bilingual print advertising materials such as sticker printing for product labels, windows, tables, directional signage or other print items you need during the high-traffic seasons. For word-of-mouth marketing materials, offer sign language or online video tutorials. There's no excuse to make a potential customer feel excluded or unwelcome in your shop, restaurant or service area.
Adding Directions for International Customers
When preparing marketing materials, think about foreign languages and other cultures' drawings of maps. It may be helpful to add labels pointing out where the bathrooms are or describing how to use an ATM machine if that's relevant to your business--and don't forget the important detail of relaying any applicable exchange rates! In deciding whether you should add these kinds of details, consider who is likely to need them and how friendly your atmosphere is already being perceived by others from different parts of the world.
Print Marketing Materials Addressing Foreign Customers
Even if you're a brick-and-mortar business, print advertising materials may be just as effective now as they were before the pandemic. This is especially true for shoppers who are looking for an item that you don't regularly stock or those who want to know what kinds of payment can be accepted. When creating marketing materials geared towards foreign customers, list your most common services and products in addition to any special deals you're offering with your exchange rates.
Be careful with puns
Puns and clever wordplay work better than ever with English speakers during times like these, so it may seem like a great idea to include them in your marketing material--but remember that many of these visitors speak other languages where the connotation of a phrase could be more offensive than it sounds in English. As a general rule, stop and think if your potential customers from around the world will get the joke--or whether it might be construed as offensive or exclusionary to others.
Check Your Business' Role
Your role in this community has been changing ever since the pandemic began, but there are still some rules that remain unchanged: above all else, be sure to follow local laws and ordinances during this upcoming season of visitors to avoid any harms and complications. In addition, don't neglect previous business practices such as working with a public relations team to ensure you're sending out press releases about new promotions or being aware of other marketing opportunities to keep your brand fresh in people's minds .
While this is a crucial season, there's no need to rush--just be sure you've got all your ducks in a row before the international floodgates open up. Let us know if you have all the artwork ready to print with Hellosticker. Good luck!
Cheers,
Your Marketing Friend