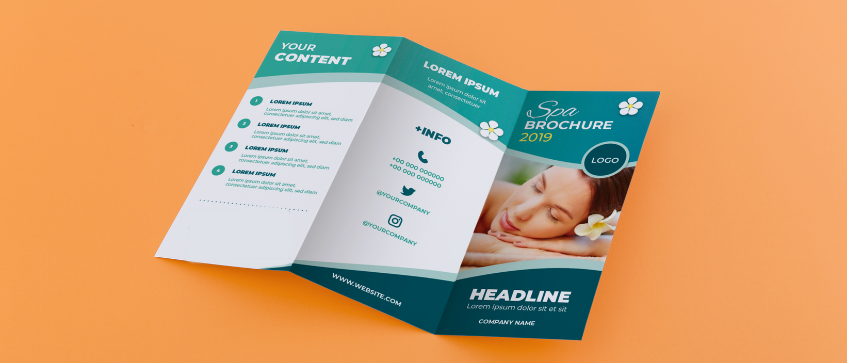 A leaflet is an informative document that provides information about various businesses. It could be used to promote a charity, events and sales. With so many leaflets being produced every year, it's important to follow some guidelines when designing them in order to make your message more effective and engaging for the reader.
Designing an engaging leaflet can sometimes be a challenge. This is why in this article we'll show you five tips on how to make a great leaflet. Starting from the type of information as well as the layout options available for creating successful leaflets.
1. Create a catchy headline
Leaflets are a great way to provide more information about the products or services you offer to customers. The first thing to consider is, to use a very catchy headline to increase customers' interest and to improve engagement to your website or social media channels. The headline needs to capture their attention and provide interesting content that will keep them hooked.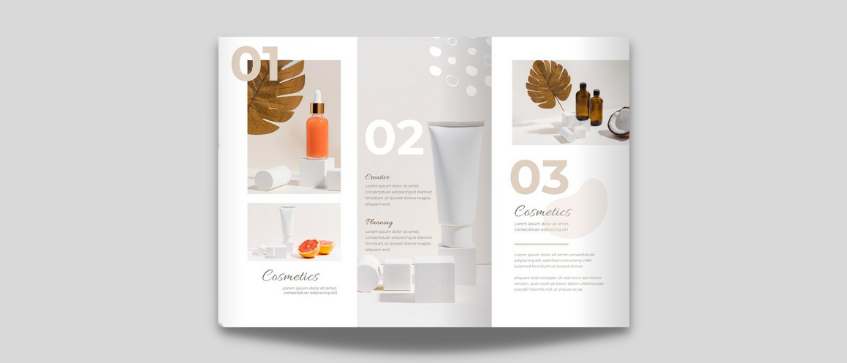 2. Keep it simple
The information on your leaflets should be short and sweet so that they are easy to read and understand. The text should not be too complicated, because if it does, the readers might not understand what you're trying to tell them. Keep the layout simple and if possible, use clear and basic fonts.
3. Use special fonts or colours to highlights important keywords
Do you know that color motivates the human subconscious? It's important that you use bright shades on certain keywords or headlines because it creates visual interest which draws readers' eyes towards the important information and makes them want to read more.
To ensure that your text is easily readable when printed at smaller sizes, use a font like Arial or Helvetica. Do not use decorative fonts as they can be difficult to decipher if you are printing them in small formats such as on social media posts.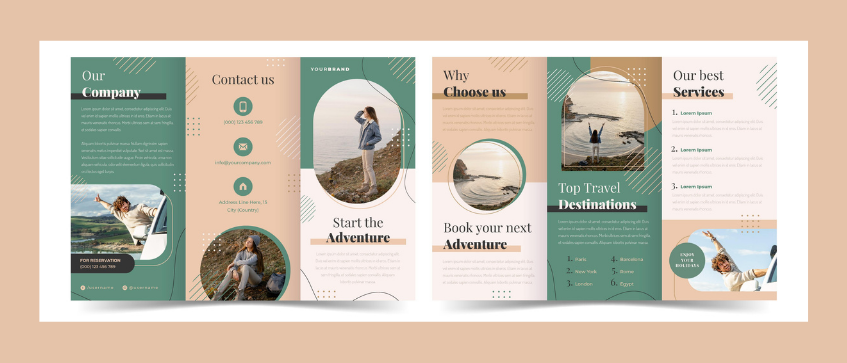 4. Use relevant photos
If you are using images, make sure they convey the message of what is being said. If an image can't deliver the right message or violate any copyrights laws then consider hiring a professional graphic designer who knows best how to incorporate it into their work while maintaining the quality.
This is an important point to consider when choosing photographs. Ensure they are relevant and show exactly what's being explained when paired with the text.
5. Make use of infographics
Image offers a quick and impactful strategy to communicate a message without words. The use of infographics in your leaflet can help to break up the text, making it more visually appealing. They also illustrate every point effectively when you want your customers to look at something besides what's being said. But be careful not to clutter things with irrelevant pictures because that will just distract people from reading your main message.
Conclusion
Thinking of getting started? Hellosticker has all the things you need. You can tell us what type of leaflet is most appropriate based on your needs, and we'll make sure it meets those expectations. We go over some examples of how we can make your leaflet designs work even better than before in order to engage customers with less effort. If you want to design leaflets that stand out more than ever, our team of printing experts are ready to help as well.